Camp Hope's Mission is Founded on Four Pillars of Service
Camp Hopes 1st pillar is to provide a five day, recreational and residential camp experience for children, teenagers, and young adults challenged by developmental disabilities
The campers who participate in Camp Hope are able to experience the growth opportunities and joy of a recreational summer camp where they participate in typical summer activities.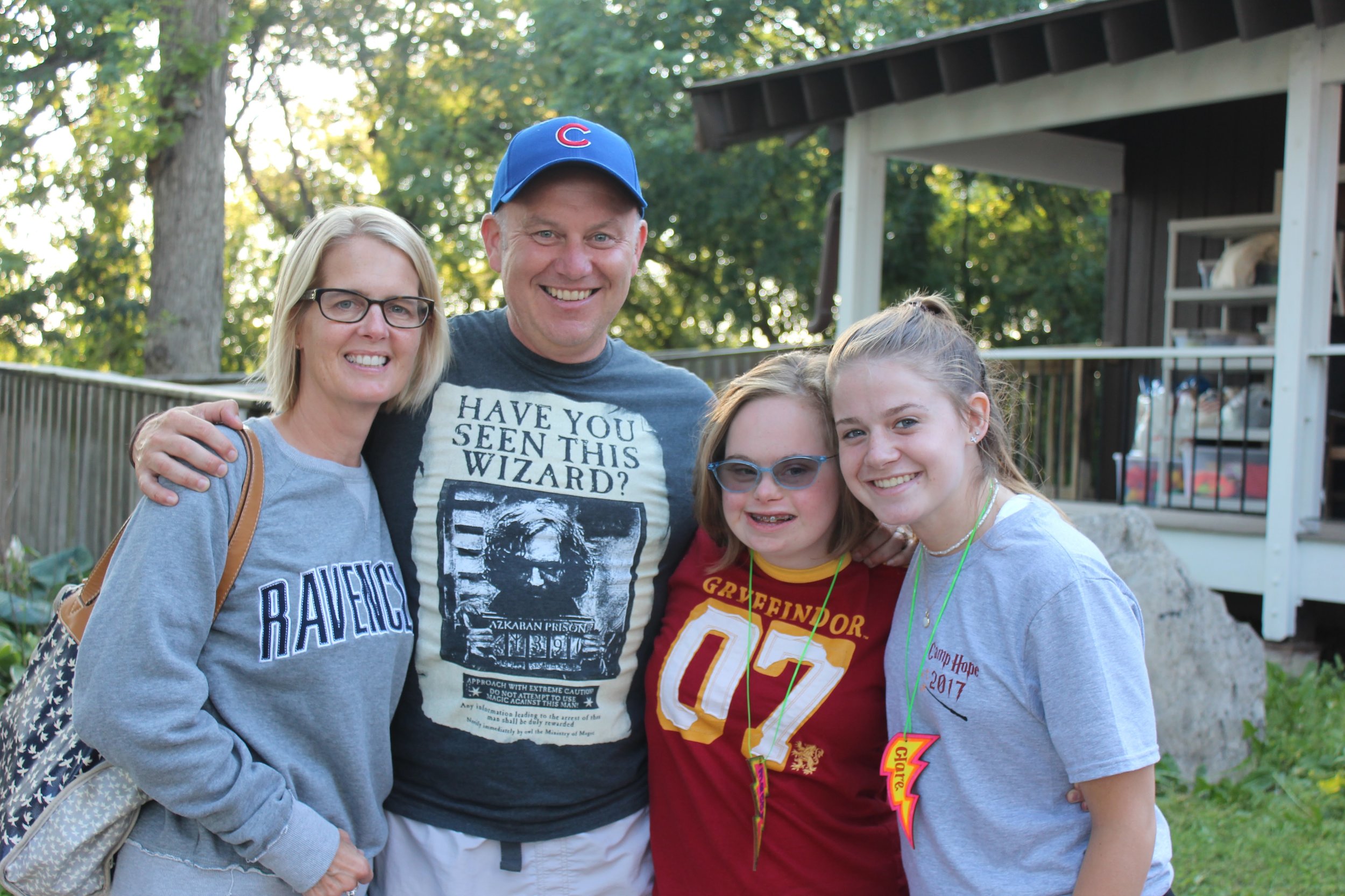 Camp Hopes 2nd pillar is to provide a five-day respite for families of children, teenagers, and young adults who are challenged by developmental disabilities
These five days of camp may be the only days of respite the families receive the entire year. Camp Hope is a place where family members can be assured that their child, brother, or sister is well cared for. This sense of comfort allows them to take some time for well-deserved rest and relaxation.
Camp Hopes 3rd pillar is to provide a challenging and rewarding service opportunity for high school and college students

These students who take on the roles of buddies and group leaders will a give a week of their summer in complete selfless service. The life lessons and perspectives they will gain during these five days is unparalleled to anything they will ever experience.
To promote community involvement and ecumenical harmony by encouraging the participation of various community groups and organizations

Camp Hope provides many outlets for community involvement. Anyone can become involved in Camp Hope by providing meals, offering services, or giving time as a volunteer during a camp session. Persons of all faith backgrounds are encouraged to get involved, thereby resulting in ecumenical harmony.